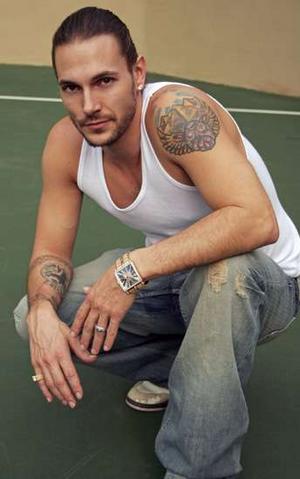 Let's face it, part of the fun of Super Bowl commercials is making fun of the celebrities who make fools of themselves in the ads. You have to wonder if companies plan for the ads to be so horribly embarrassing as a way to make them more memorable.
Earlier this week we told you about the best celebrity cameos in Super Bowl history, so now we've compiled a list of the worst. Will anyone from this year's game join the worst of the worst? Time will tell, but Donald Trump (Century 21) is expected to make a strong showing.
JAY LENO for DORITOS (1989)
Leno was a spokesperson for Doritos for several years, and it seems every commercial he appeared in was cheesier than the last. The 1989 Super Bowl ad titled, "Peer Pressure," in which Leno encouraged viewers to stuff their faces in the bag while telling them, "We'll make more." was not funny and actually quite boring.
DAN QUAYLE for LAY'S POTATO CHIPS (1994)
The former vice president is certainly not remembered for his intelligence, and spelling was obviously not his best subject, considering that he misspelled potato on national television. Criticism of the ad revolved around the potato-chip maker aligning with one of the most ridiculed politicians of all time (or maybe that was the intention; to make him look silly). Either way, the spot was a dud.
FRED ASTAIRE for DIRT DEVIL (1997)
Through no fault of his own, the late Fred Astaire was a spokesperson for Dirt Devil in the 1997 Super Bowl ad.  Critics of the ad say it was a terrible example of grave robbery, while poor Astaire didn't even have the chance to nix to the lame commercial.
KEVIN FEDERLINE for NATIONWIDE (2007)
In the ad, K-Fed dreams he is a wealthy man surrounded by beautiful women only to wake up as a fast-food joint employee. The ad was leaked days before the game, and although it received attention, most people forgot the company behind the spot (Nationwide) and instead remembered it as, the Kevin-Federline-makes-himself-look-like-a-fool ad.
DANICA PATRICK for GODADDY.COM (2010)
The famous race-car driver has created an uproar in the racing community as a successful female driver, but her GoDaddy.com ads have come under fire at times. They are no doubt provocative ads, and Patrick stands out in a male-dominated sport, but maybe she should stick to racing.
Share
|